I can't believe it….Less than one week to go before we hit Thanksgiving, also known as "we will be having turkey in some fashion for about five days after." Where did 2015 go!? Well, that's another story. Back to the point…I love me some leftovers, but I also like to change it up a bit. Add some flair to the mix. Creativity is key!
 We have an awesome team up from Primal Kitchen this week so in honor of the giveaway, this being my newest obsession, AND finding yummy, healthy ways to add fun to leftovers, we are bringing you our twist on a favorite – Chicken Salad! (Since we are pregaming, I opted to use a rotisserie chicken and save the turkey for next week.)
Ingredients:
2 cups chopped rotisserie chicken (skin removed)
½ cup diced celery (optional)
½ cup Primal Kitchen Mayo
2 tablespoons mustard (both yellow and Dijon work – depends on what your taste buds are feeling at the moment)
1 tsp granulated garlic
Pinch of paprika
Pepper to taste
Directions:
Combine ingredients in large bowl. Serve it up.
Really. That's it. I mean, I GUESS you could clean up or do some dishes but ehhhhh, there's food to enjoy!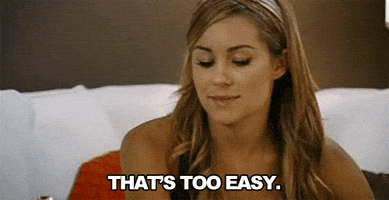 My favorite ways to eat chicken salad include on a roll, on a leaf of fresh romaine lettuce, or straight out of the bowl. I opted to leave out the celery out of this particular batch and used the lettuce for the crunch factor. Also, because of the delicious hint of avocado taste in the mayo made me crave some, I opted to top mine with fresh avocado slices.
And so yeah….we mentioned some giveaway awesomeness, right? To get in on the Thick2Thin/Primal Kitchen giveaway for a chance to win the awesome prize pack, visit Instagram at @thick2thin_apparel and @primalkitchenfoods for more details. Happy Eating – and Entering!
Big thanks to Primal Kitchen for supplying the mayo for this Foodie Friday!